Frond Design Studios create unique and beautiful fabric for the quilting, upcycling, furniture and home decor industries. Owner, Stephanie Brandenburg, is a master artisan skilled in both fabric and overall lifestyle design.
With a reverence to our past, we look to the future to empower women Revolutionizing the fabric industry by bringing ART to LIFE in projects for your home and garden Through Artisan Centers that encourage creators of today.
DelveMIY is the 'make it yourself' authentic artisan studio and storefront for Frond Design Studios. As the retail arm of Frond, DelveMIY specializes in the consumer experience and sells artisan fabrics, quilts, patterns, fabric bundles and DIY projects.
Frond fabrics are available for purchase at stores across the United States and in Canada.
Featured Products
New Products
Founder & Frond Visionary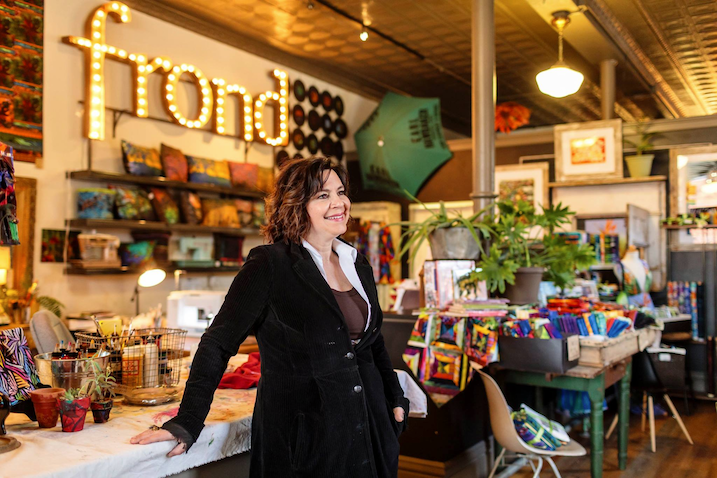 Stephanie is the Frond master artisan who applies her art to fabric, upcycled materials and even architecture. What makes Stephanie so unique is her vision that has brought beauty to the world in so many distinctive techniques.
Featured Project
We can't wait to see all of your row by rows! Remember, the first person to complete the challenge gets a free fat quarter pack! Visit http://www.rowbyrowexperience.com/ to find out more!